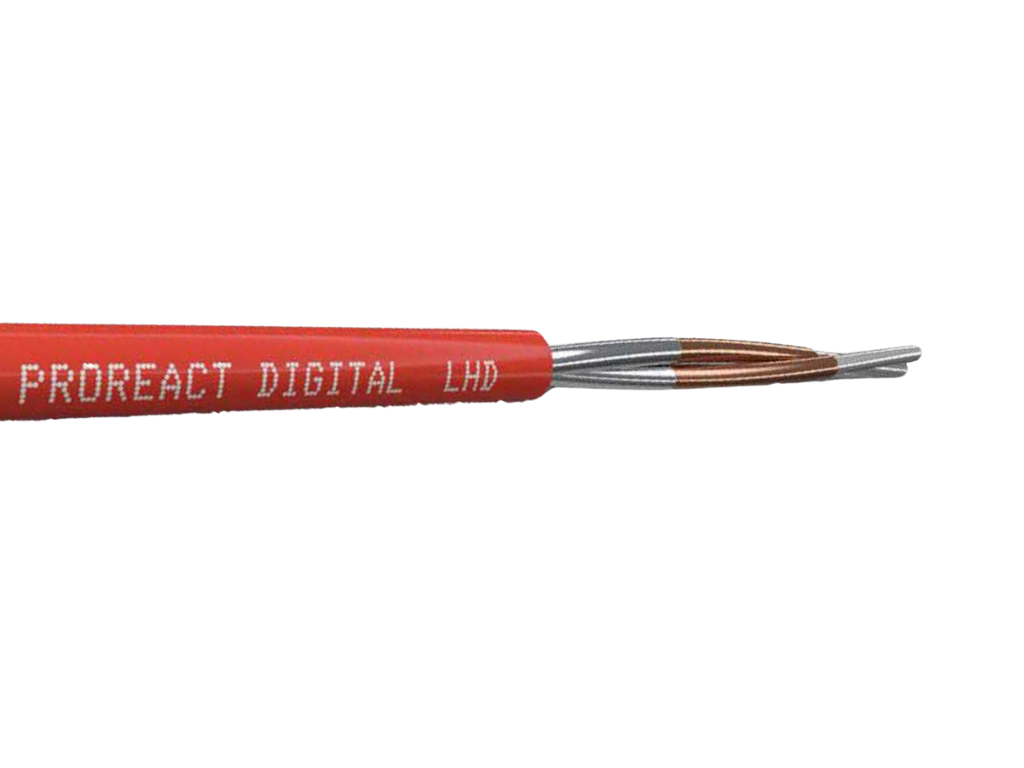 PROREACT LINEAR HEAT DETECTION SYSTEMS




​The ProReact range of Digital Linear Heat Detection Cables is designed to trigger a response when a specific temperature is reached. If the temperature surrounding the cable reaches the activation temperature the two cores quickly come into contact and trigger an alarm.
These cables are known as 'digital' because they are 'off' below the activation temperature and irreversibly switched 'on' when the activation temperature is reached. The ProReact EN Digital LHD range is the first linear heat detection system to be approved to be approved to EN54-28:2016.
The ProReact Analogue Linear Heat Detection Cable provides an easy installation method for sensing changes in temperature. The analogue technology offers separate Pre-Alarm and Alarm outputs in order to maximise functionality, coupled with open and short circuit detection and discrimination.
Ambient temperature compensation maintains alarm temperature accuracy. The new EN Analogue LHD system meets the strict requirements of EN54-22:2015 as certified by VdS Global.
​
Benefits of ProReact EN Digital
The first digital linear heat detection system to be certified to EN54-28:2016

Activation temperatures of 78°C and 88°C for ambient temperatures up to 45°C and 65°C respectively

EN54-28, UL and RoHS compliant

Available in 100m and 500m reels for each temperature

Wide coverage - up to 1,000 metres (3,280 ft) of ProReact EN Digital LHD cable per zone

Can monitor up to two zones of ProReact EN Digital LHD cable
Benefits of ProReact EN Analogue

Approved to EN54-22:2015 Class A1I, A2I and BI as certified by VdS Global

Up to 500 metres of linear heat detection cable per zone

ProReact EN Analogue LHD system is restorable following an activation if the sensor cable is not subject to a temperature above its maximum recoverable temperature of 125⁰C

Reduces the likelihood of false alarms through a temperature compensation feature